HTML is Hyper Text Markup Language!
Using HTML in WordPress is one of the first things you will master.
I believe that you feel the same like me when I've seen this for the first time and every other time until tonight when I decided to face it and master it 🙂 

What is HTML code
---
Beside standard letters on the image above, do you see some hieroglyphics? Those are HTML codes!
I learned that tonight. I am currently on the 1st lesson – PHASE 2  of the Wealthy Affiliate Bootcamp. In this lesson, Kyle gave us a task to change a font size of our text into some readable.
The paragraph in a WordPress is too small for reading (size 10 in Word and size 12 or 13 is perfect for the text in a site's content).
WordPress Themes have already made Headings which I can use if they fit in my content. They are excellent for Titles and Subtitles, but not for the rest of the text. Why? Because they are bold and, I don't want my text to be like that.
They look like this:
Since I had no idea how to change a font size in my WP Theme, I searched in a WA Platform and found a tutorial Using HTML To Change The Font Size which shows how to do that without stressing out! It is very very simple!
Using HTML in WordPress
---
Since creating content is done in a Visual mode (that's when text looks regular), to add those HTML codes, I need to switch on a Text mode (the one with hieroglyphics).
Let's say that I want to change this word to a bigger font. I will find it in a Text mode and type <font size="7″> in front of this word and </font> right after it. And it will look like this:
Text:                                                          Visual:
Now, there are different sizes from 1 to 7 and as you can see SIZE 7 is TOO BIG!! That's why I use SIZE 3 instead. 
It's important to include all parenthesis. Otherwise, the code will appear in a visual mode, and you will make a mess in your content, but don't worry, by that time you will get where you've made a mistake. Once when you spend time looking for the words or sentences you want to change, the hieroglyphics "disappear".. you just get used to on them. 
Some other kinds of HTML codes
---
When I realized that it is so useful knowing this, I decided to test it on my text in a widget that is a part of my Home page. 
I wanted to change the SIZE, the COLOR, and some words to BOLD.
The principle of doing this is the same. You need to find that word in a text mode. And add codes around it:
1.HTML FONT SIZE CODE:
<font size="3″> my text that I am changing </font>
2.HTML COLOR CODE:
<span style="color: #339966;"> 

 After I typed it my text looked like this:

3.HTML BOLD CODE:
<strong> the word I am changing </strong>

After I typed it my text looks like this:

Note that the numbers in COLOR CODE depend on the color you would like to use. This particular one is the GREEN one I am using on my site. The entire list of the HTML color codes you can find within this Tutorial.
I would suggest to you from my experience to change the size before anything else. It will be much easier for you to do that before you get the rest of the codes breaking through your sentences. Try it! You will see what I mean!
As you can see, using HTML in WordPress is very simple. For me even interesting so much that I created a post for you! 🙂
I hope you enjoyed it and that you will enjoy your work in a Text mode. 
See you soon with some other good news! 
---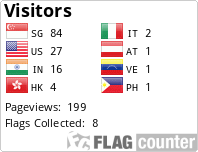 Below is a comment section. If you have any questions, please don't hesitate to ask. I would also more than appreciate your opinion and thoughts.🙂
You can reach me directly on  My WA Profile as well.