If I ever write a book on my work experience, I will call it "Traits of a good boss". One practical guide for all the future managers.
Every time I was about to go for some job interview I thought a lot what kind of personality my manager was going to have. Was it going to be firm but kind, fair and honest or opposite of that? I believe that I am not alone in this World with interesting experience when we talk about our ex-managers or how they like to call themselves – BOSSES.
Now when I started my own business, I got a chance to use all of my experience and to be an excellent kind of manager I imagined in different situations. Once when I am good to myself, I will certainly be good to others as well.
That's not easy since we all are often hard to ourselves, but I broke through and found great ways. Here I would like to proudly share my list of the traits of a good boss. Since that's ME, I am going to explain them through the actions I am taking to keep my worker (MYSELF) happy and joyful 🙂
Maintaining good physical health

---
Healthy meals 
When I started working, online I would focus on my job so much that I would forget to eat until getting sick because of the empty stomach. Now soup, fruits, and veggies are what I take every 2 or 3 hours without exception. And a lot of water. 
Exercising
Sitting for a long time on a daily basis can cause a back pain, sour muscles, gaining wait, and what mostly ladies suffer from – a cellulitis. That's why exercising is number 1  recommendation. 
Taking breaks
Since I can get stuck in front of my laptop for many hours, I decided to have a "battery rule". That means that I work until my battery turns off. Then I take a break while it's charging. That plan brings to about 3 hours of continuous work and about an hour long break when I eat, meditate, read. 
Changing a working place
After almost each pause I look for another location in my house where I can sit in some different position than the previous one, to work again.
Maintaining a good mental health
---
Sleeping at least 6 – 8 hours per day 
Good sleep – even better ideas

Meditating




I love it. Most of the ideas I've got during this time. For how long? I do

MY AGE = MINUTES 

Living life and having fun
---
Real life
Even though you will network with amazing people from all over the world, don't let that distract you from hanging out with your family and friends. Working from home can be a little bit tricky because you don't have why to get out and once you focus on your job, time flies. 
Changing environment
I like to go and work from different bars, coffee shops, libraries. You can't even imagine how many ideas I get whenever I modify the place. It's like fuel for creativity.
Reading
I think that as much time I spend working online as more I like reading. That's like recharging. Especially If you read books on self-esteem, success, popular psychology

Art




Drawing, coloring, making different vision boards is so relaxing and increases a creativity
Self support
---
There is no one there to support your work but you. You are your own and only "boss". Remember?
Self-esteem




Congratulate yourself on each word you type, on every post you make. That's your work. Your thoughts. You deserve to hear that

"Wow you did a great job today! I am going to recognize you with an award!"

And then assign yourself with something that you like the most. Do whatever will make you feel special! You deserved it! 

Encouraging self-talk

There will be moments when you will not have any motivation to work; inspiration will be far far far away. These are the moments when you need to be opposite of the worst manager you have ever had in your life! Take a break, talk to yourself, read some book, reschedule your working hours for that day. Give yourself some space. Charge your batteries and then get back to work, And both, your manager (YOU) and your boss (again YOU) will be super happy!!!


SMILE
Smile whenever you see yourself in the mirror! That's what most managers don't do. Smile even when you are wrong.
---

Just don't call yourself stupid, antisocial, not creative, or even worse. Give yourself a break, those moments come and go, they happen to everyone. Sometimes they will make you thinking about quitting but trust me; that's when I read and go through everything I succeeded until that moment.

And you also have and will always have all the support from a great community here at the Wealthy Affiliate. 
Remember – NEVER GIVE UP!
---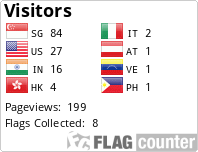 Below is a comment section. If you have any questions, please don't hesitate to ask. I would also more than appreciate your opinion and thoughts.🙂
You can reach me directly on My WA Profile as well.