A dream is a wish your heart makes…
Relax and create a life you dream of
We all have something that we have been dreaming about since the childhood.
A wish that is ready to be made every time
when a shooting star crosses the sky above.

 A dream is a wish your heart makes
---
Like many actors I've been dreaming of the stage lights ever since I was a little girl. I would play camera-action game all by myself pretending I was the main character and a director all at the same time. In a kindergarten and later in a primary school, always first to jump on the stage and participate in shows: hosting, dancing, singing, acting.
I was a little shiny star growing up watching the musicals in the Musical Theater in my hometown, imagining myself being Sandy Dumbrowski one day, in some other "Grease" somewhere in the world. I was studying acting in one great acting studio for four years while going to the Medical high school. And after that, I graduated acting from the Academy of Arts, drama department.
I wrote about that in the About Me page, but at this time just wanted to point on what is vital here and I believe in life too. To dream our dreams and not to forget them. And even if life goes in some other way than we've planned, we should never forget them.
For me, a dream is something that leads me wherever I go and whatever I do. It is one vital part of my journey. The source of my motivation and inspiration. Now, some people were telling me that I was a dream girl and that being an actress today is not a good choice. But I would just smile big and continue with my "thing".
I recently found the quote "Don't dream your life, live your dream." And that is what I've been doing all these years. Living my dream that leads me to different parts of my country, neighbor countries, to Europe and all the way across the Atlantic ocean! I would have never spent so many years sailing and working on the cruise ships if I haven't been following that tiny little voice coming from my heart.  
Motivation is in your heart. Just take a look, and you will find it there. When She smiles to you, smile back and take the Action! 
That's what's called aA Motiv-Action! 

Ok! Let's do something fascinating now!
---
There is one excellent exercise that helps me to get my emotional fuel running and wakes up motivation, inspiration, and creativity in me. It contains several questions that I ask myself every morning when I wake up, before getting up from my bed. I suggest you from the bottom of my heart to ask yourself the same ones. You will see what happens 🙂
The questions are:
1. What would you older and wiser self, tell your younger you right now?
2. What would you older and wiser self, tell your younger you to stop doing?
3. What would you older and wiser self, tell your younger you to start doing?
4. What would you older and wiser self, tell your younger you to trade your life for so that in your 80's you have the most amazing memories?
5. What would you older and wiser self, tell your younger you that it is time for you to do right now?
My dear friend, go for it!
Visualize, imagine and live it while being there!
You might find something that you didn't know about yourself.
Get ready for some tears too, but the sweet ones 🙂
Then get back and continue exploring this place which will give you tons of support and love! 
The first step towards success is to get a goal clarity and emotional desires aligned with your goals. Seeking pleasure and achievement motivates your brain. Focus on your big goals and your big dreams.

You can do it!
You know you can!
Everything that you can create in your mind,
You can create in your life!
Never forget that!
I also created a tutorial within the Wealthy Affiliate that might give you some ideas and clarifications. Click on the link below:
How To Maintain A Motivation And Find An Inspiration From Day To Day

My dream came true
---
Mini me and me
When I forget, she reminds me.
When I get lost, she finds me.
When I am lonely, she hugs me.
When I need love, she loves me.
When I cry, she calms me down.
When I am sad, she makes me laugh.
When I can't find a way, she dreams.
When she is with me, I know.
And I am there.
Mini-me in the kindergarten and 20 years later graduating from the University.
My dream came true!
I mean, one of many 🙂
---
---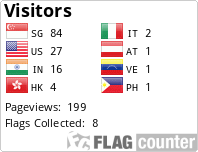 Below is a comment section.
If you have any questions, please don't hesitate to ask.
I would also more than appreciate your opinion and thoughts.🙂

---