Accepting money and loving it is the first step to Financial Freedom. As everything around you, money can feel your love. And it will give you love back! Trust me! I also grew up believing that money is dirty and smells bad. Let me tell you something! I don't think like that anymore.
That's the same pattern as the one "Money doesn't fall from the Sky".
Who says that?
It falls.
And it grows on the tree!
Yes, dear friends, miracles happen all the time.
It's just about believing in them!
Turning your passion into a great opportunity with a magic touch
---
Close your eyes, 

and remember some of your biggest passions.
That can be anything.
ANYTHING that drives you crazy
(of course in a positive way)
And that makes your adrenaline rush!
Something from what you wouldn't give up!
Never in your life, no matter what!
Think about how wonderful it would be if you would turn your passion into your daily job  in your arrangement.
Now add to that amazing picture these words: BUSINESS and SUCCESS.
---
Make your dreams come true
---
Picture yourself doing what you love and getting paid for it!
All that in your own time, without a boss above your head.
In other words, you've opened the door to one great opportunity.
This very moment you've got a chance to turn your passion into your income source.
To start an online business FOR FREE!
You have found your lucky charm! 
---
Get ready for the knowledge, tools, ideas, support, great community, a fantastic platform, fun and the most important for checking off your goals one by one! I will walk you through all of these here at My Sweet Financial Freedom which I build page by page every day all by myself.
I would like to highlight that I have had no knowledge about Word Press, marketing, and online business until I've found the Wealthy Affiliate. All that I know now and share with you I learned here. Everything I publish is strictly my content and design.
My website is the place where I've been spending most of the time since August this year. I am having much fun creating it and watching it grow bigger from day to day. My site became my friend, my soul-mate, my fellow; there are days when it behaves like my manager and teaches me a lot. Sometimes we get into some arguments, but I will tell you about that later 🙂
Overall I love it, and I hope you will enjoy it too 🙂 
I hope to see you here and will be more than happy to provide for you as many good reasons as you need to go for it and live the new Financially Free Lifestyle, and that is what you can find within the Wealthy Affiliate platform.
You are witnessing building my online business in a real time. Can't wait to greet you from Los Angeles!
Why Los Angeles? You can find it here 🙂
---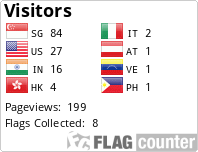 Below is a comment section.
If you have any questions, please don't hesitate to ask.
I would also more than appreciate your opinion and thoughts.🙂

---