Hi everybody,
I am Sanela, or you can call me Sunny.

I was born and raised in Belgrade (Serbia), the country in the Eastern Europe.
Ever since I was a little girl, I was dreaming about acting. I was seeing myself singing and dancing on a Broadway stage. I never gave up even though it was very tough at moments. Somehow I found strength always to push through towards my goal.
In my country, it was always very hard to get into the acting class at the University for acting, but as I said, nothing could stop me. Not even 400-500 candidates when each year they accept only ten people for the class.
Finally, my 6th try was the lucky one. I was one of 8 students in the class but outside of my country, in Banja Luka which is the capital of Republic of Srpska.
I graduated in 2010, came back home to Belgrade (Serbia) and started pursuing my acting career. I worked in a theater for the next three years.
My initial idea when I came back home was to start my career and then fly into the World. 
I found myself on a cruise ship working in the Entertainment department. First as a camp counselor and then as an entertainment host.  I've been sailing from North down the East coast all the way to the Caribbean for the next three and a half years. Besides all the beautiful moments and one amazing experience I got a chance to practice my English 🙂 Overall it's been so much fun, and the most amazing thing is to work and live with people from different countries and cultures.
Each vacation between my contracts I spend time with my family and traveling the Europe and some of the North American cities.

I can't stick with one place. And for all my adventures I need a lot of money.
That's why I chose the online business!
That's my ticket for the Financially Free Life
I found a great opportunity here at the Wealthy Affiliate to learn the great secret. How to make money online working from home in my own scheduled time and later from any place I choose to be.
How is that possible? Well, the clear goal, loving freedom, effort, and faith. Those are components of the "secret" journey. Nothing more than that.

My Sweet Financial Freedom is my ticket to the top of the mountain where my aim is!
See you there!
Have a SUNNY day!

---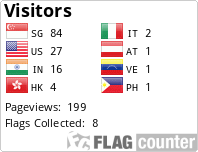 Below is a comment section.
If you have any questions, please don't hesitate to ask.
I would also more than appreciate your opinion and thoughts.🙂